Regular price
$59.99 USD
Sale price
$49.99 USD
Unit price
per
Sale
Sold out
Now enter the code(Bre50OFF) to enjoy 50% off
【Get Your Lazy Cat Moving !】The mouse cat toys are an electronic sound module that, which will make a realistic mouse sound for 30 seconds to get your cat's attention quickly. providing safe, indoor prey and fueling your cat's desire to stalk and chase. if you're looking to cause interest in your cat in a fun way, this toy could be the greatest way to burn your cat's energy.
【Realistic Tail Feathers/Cat Larse toy】Our cat mouse toy is not only a feather toy, but we have also added a Laser feature to double your cat's interest. The mouse toy has the cat's favorite feathers on the tail, and the realistic cat feather toy attracts the cat's attention and is resistant to gnawing. Long press and hold the switch for three seconds to turn on/off the laser(The smart cat toy is equipped with 2 feathers, 1 ribbon, and 2 accessory rods)
【Interactive Robot Cat Toy】The electric robot cat toy Runs Irregularly and has three speed adjustable(3 speeds can be adjusted-fast/slow/random gears) Slow-speed suits for sensitive or quiet cats. Fast-speed suits for energetic kittens. When bumping into an obstacle, it can react in another direction. your cat is attracted by its irregular movements, your cat will chase for happy exercise.
【Suitable For Most Of Floors】The smart chase cat toy has a built-in strong motor, which allows the toy to run strongly on tiled, wooden, and concrete floors for indoor or outdoor activities. Built-in sensor, when the distance is about 5 to 10CM, it will automatically reverse to avoid getting stuck, or it will automatically return after hitting a wall. The FAST GEARS can move freely on the carpet.
【After-Sales Guarantee】Moebyept indoor cat toys can get your lovely kitty cat moving for a more active and healthy lifestyle. But according to statistics, not every cat will like it, young, curious, or active cats will be more excited about this toy. 100% satisfaction service in Moebypet. Any issues, please feel free to contact us.
Share
View full details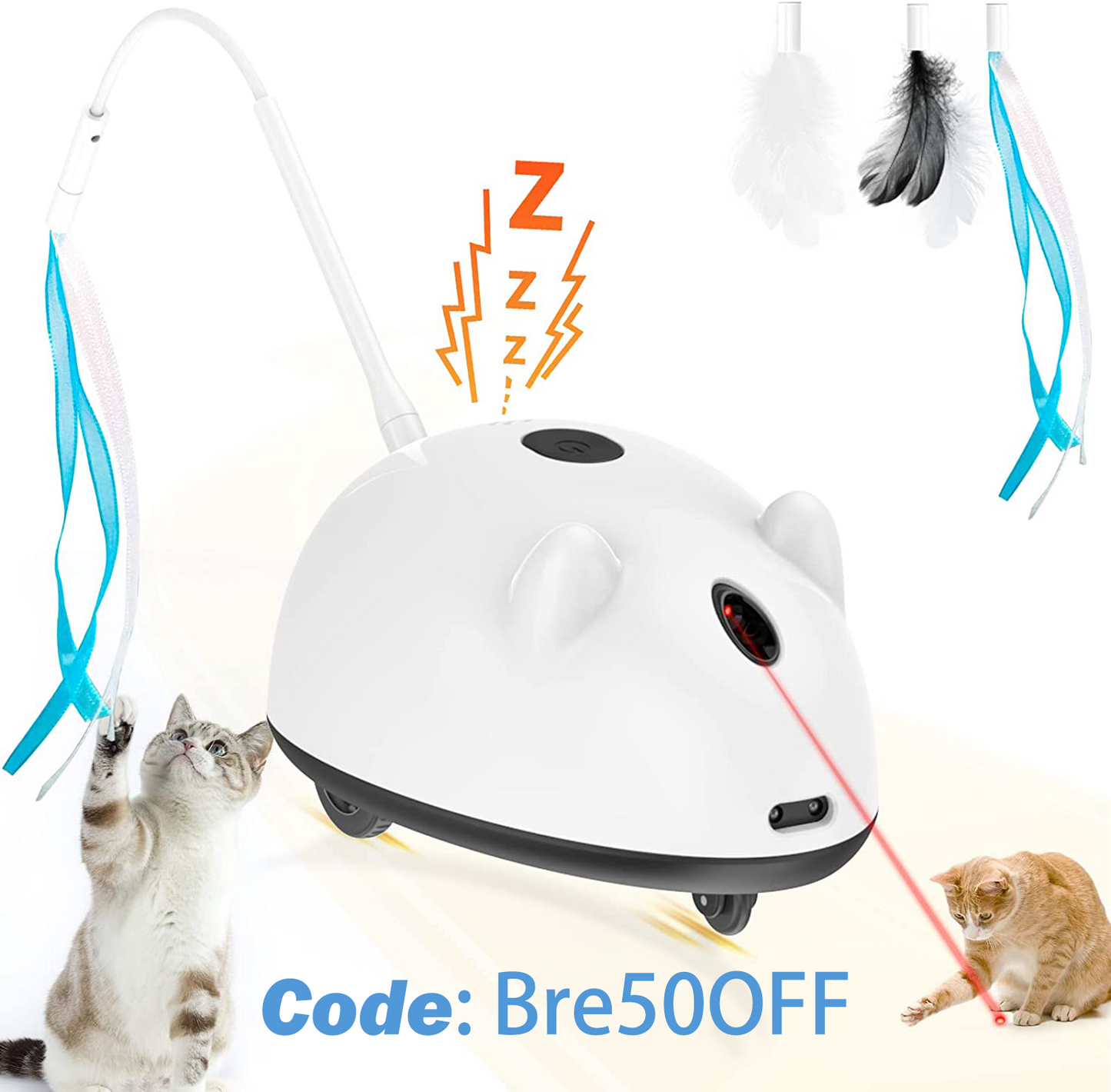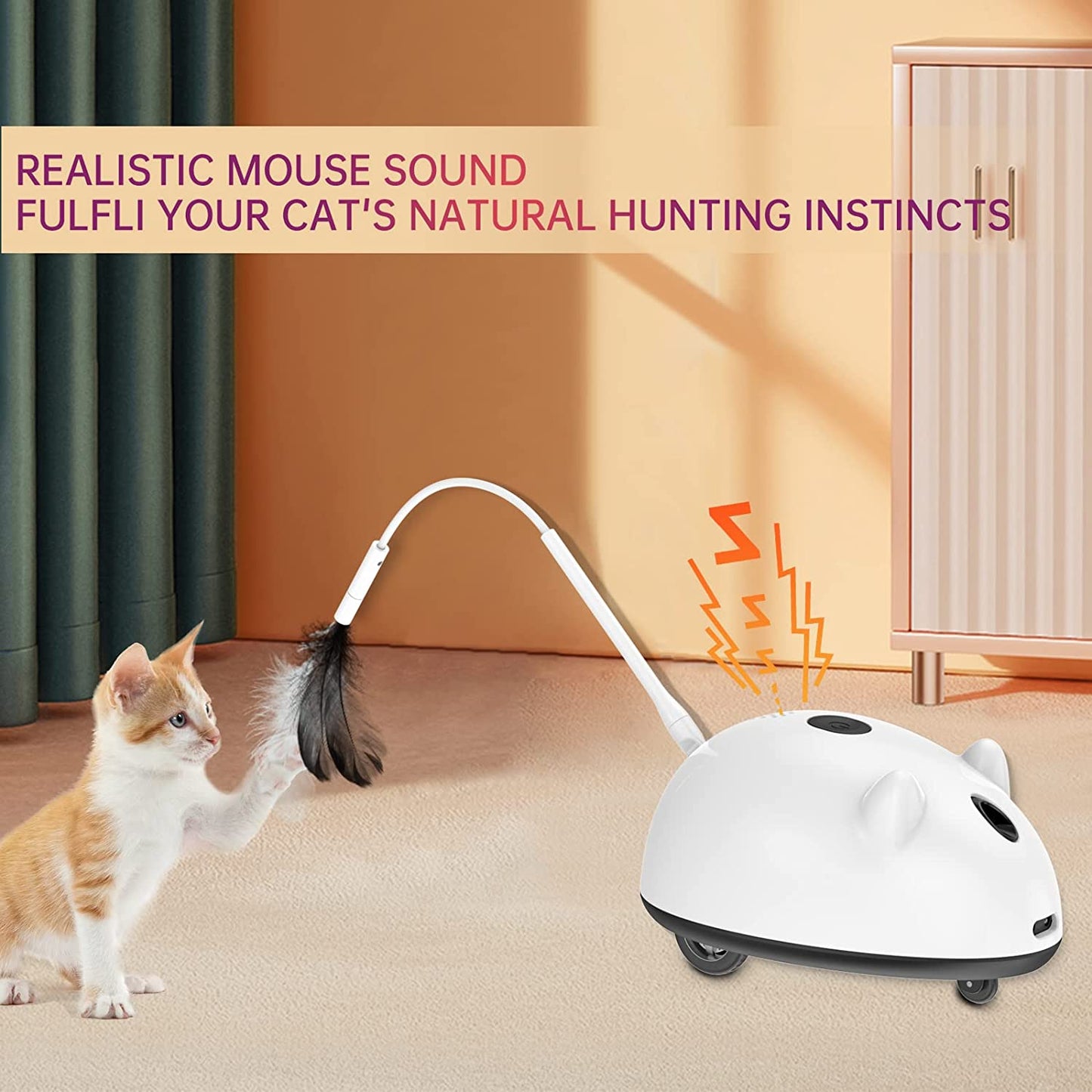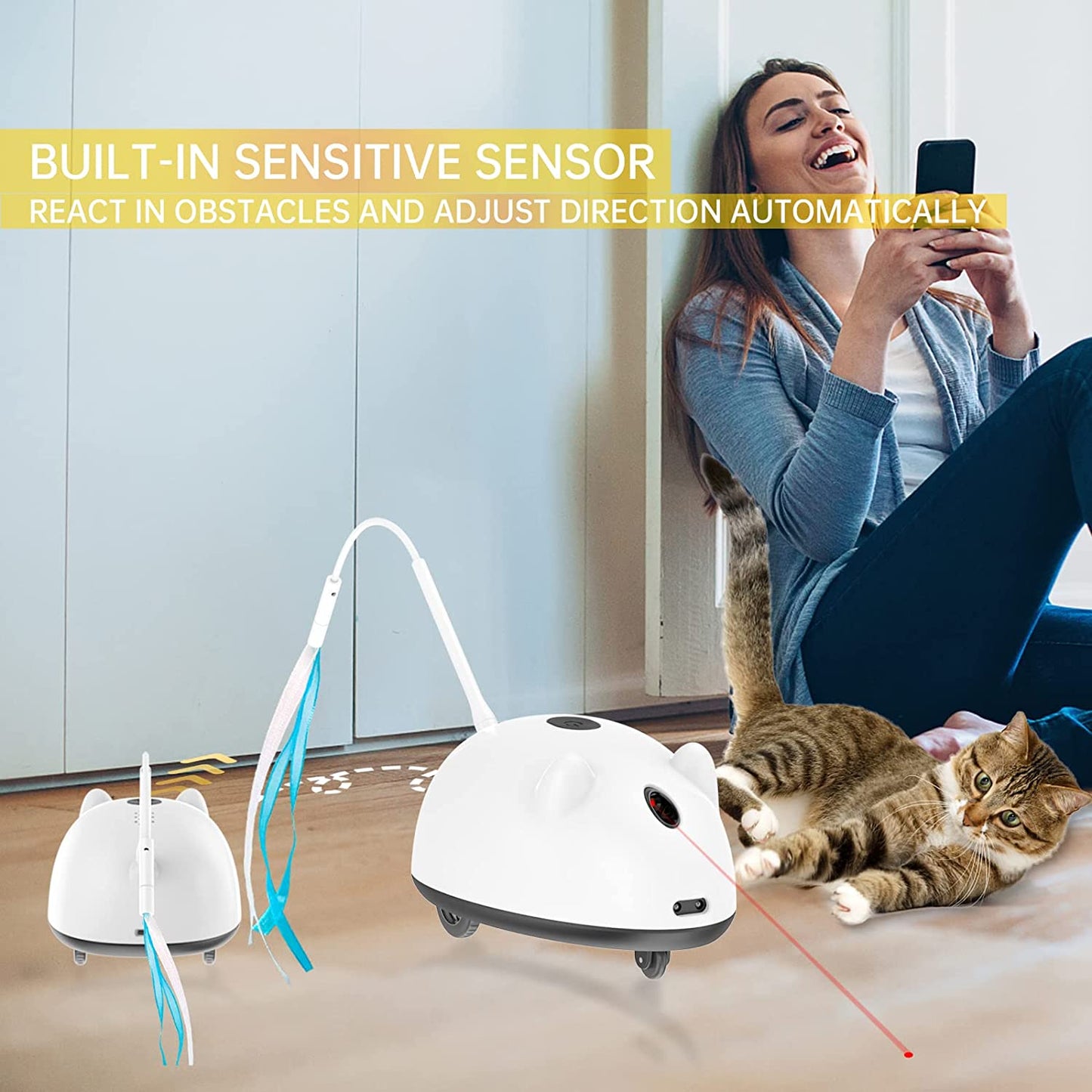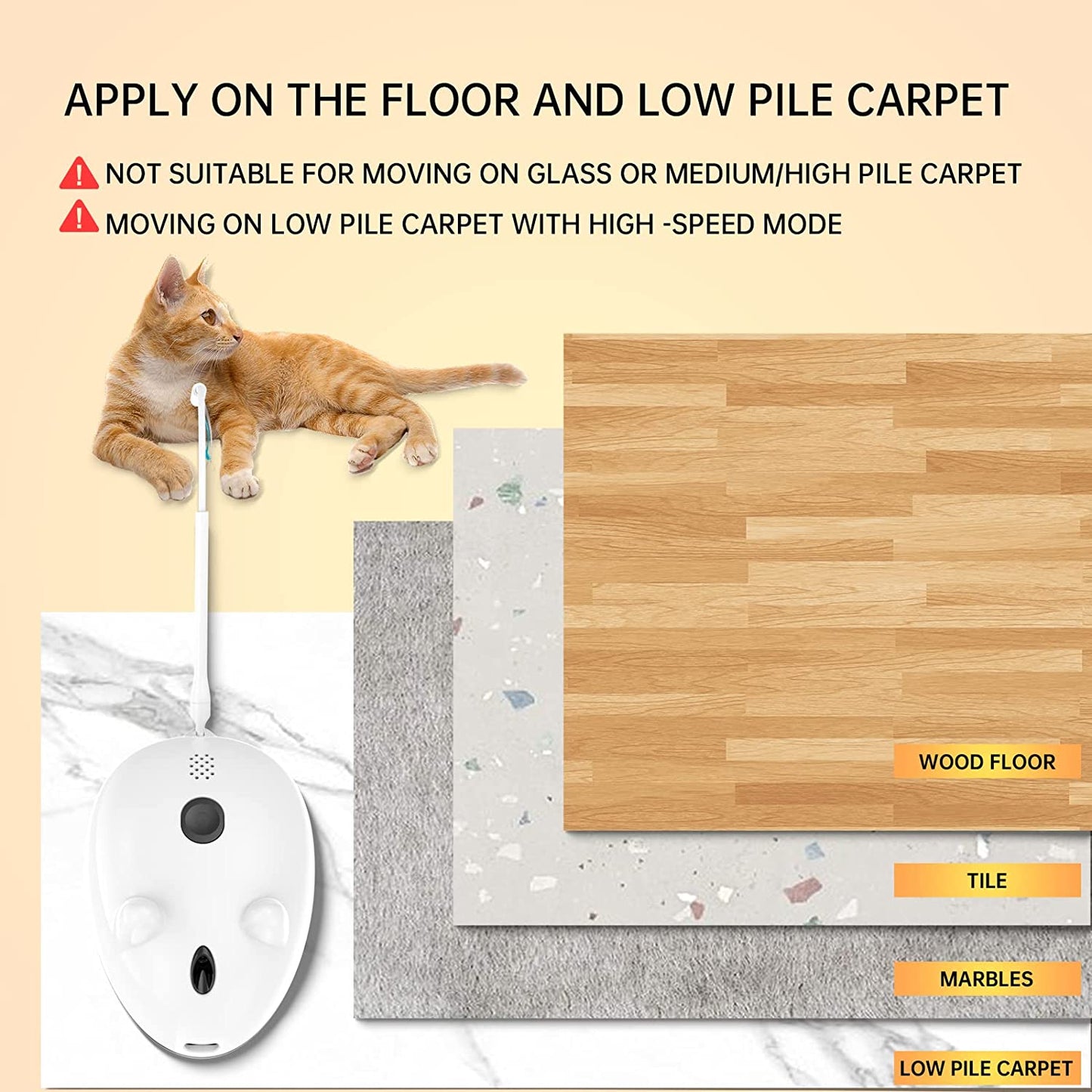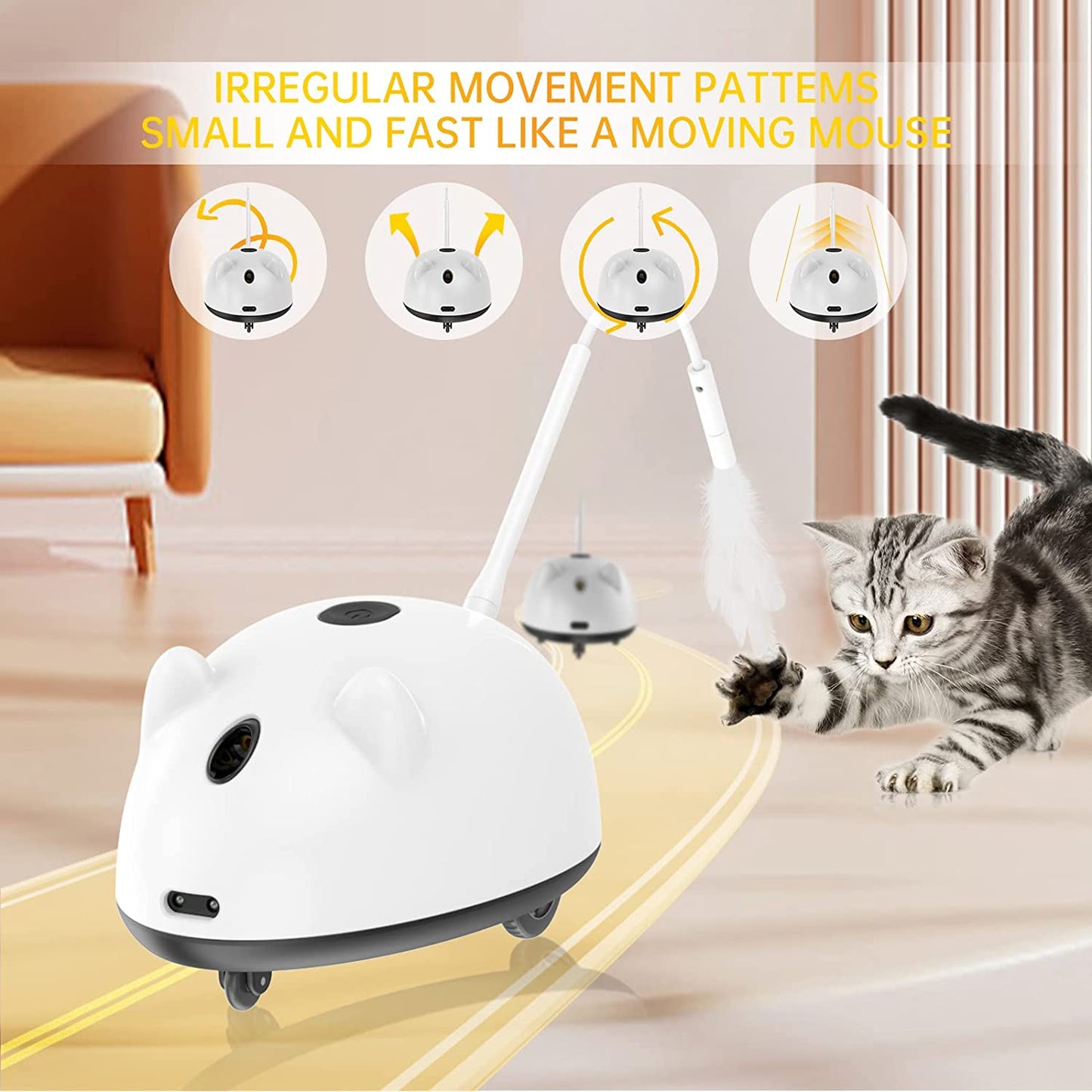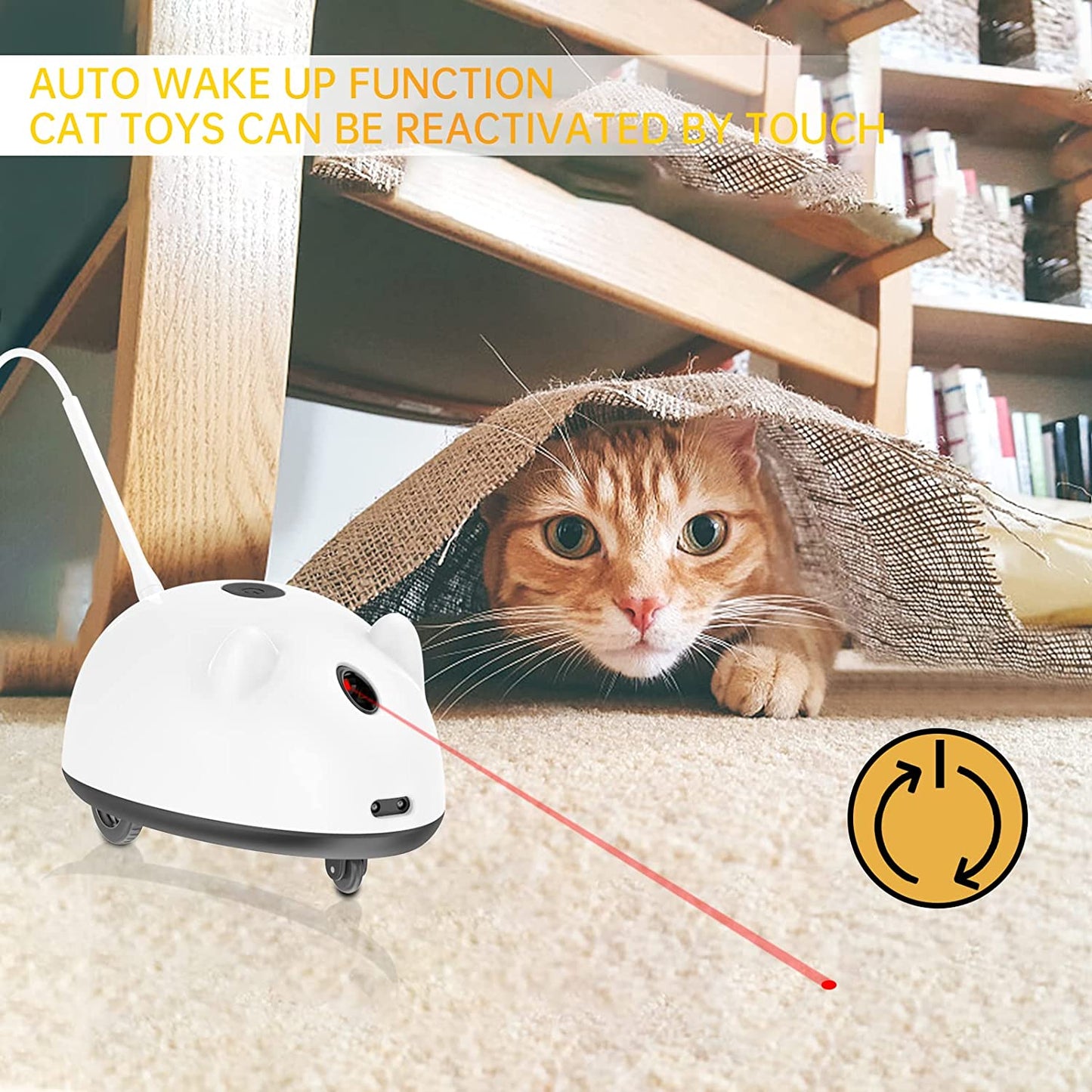 Best money ever spent!
My cats love this toy! It keeps them occupied all day, which I love! The delivery took a while but it was worth the wait! Thanks moebypet!
Bigger than I thought
It's a neat toy--works well and just as it says, but it is a little big and it does make some noise. The cats don't know what to make of it. They just sit and stare at it. Perhaps in time they will play with.
My cat know how to turn it on!
My cats absolutely love this thing, we had an issue with the first one and the company reached out and replaced it no problem! My cat is so smart he knows how to turn it on by itself! Smart boy, thank you for being a good company
like a real
This cat toy is like a real mouse and it can make my cats soo excited! I love to watch it when they play with it! It has all functions and my cats can play longer time. we love love it!